In this article, we discuss Create blog on WordPress using Yoast and How to post a blog on WordPress website using Yoast plugin green lights? To getting traffic on website we need need to post article as SEO friendly way. So our article is good for both SEO and good on Readability score.
So it very hard to write blog like this to know what is my SEO score and What is my readability score. Well great new is Yoast plugin is very great to where we can write blog on website it show error and also tell us how to fix error to improve SEO and Readability score.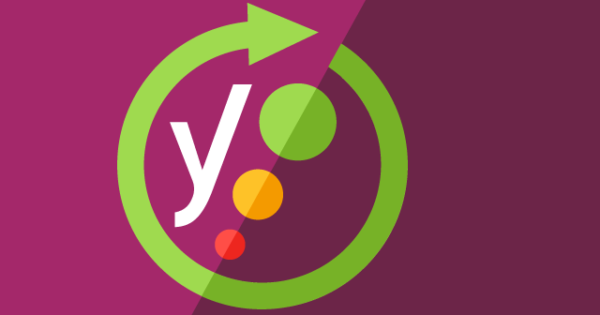 Once you done with setting up Yoast plugin, we good to go with "How to post a blog on WordPress website using Yoast plugin green lights"
How to post a blog on WordPress website using Yoast plugin green lights
Above video you can watch all details, im sure you will understand how to post blog in WordPress using Yoast plugin green lights.
Below are step of Create blog on WordPress using Yoast plugin
SEO – Create blog on WordPress
Step 1: Click on add post button
On Dashboard area find post on left side area and also click on add post.
Step 2: Add title on "Title section"
Add title on top of post
Step 3: Copy paste whole article
Copy your whole article and paste on to block section under title section.
Step 4: Add Keyphase in SEO below block
Copy your title section and paste on Keyphase area "Recommended 4 word only" but you can do more.
Step 5. Copy you keyphase and paste to first paragraph.
Step 6: Add H2 and H3 headline
Check you all headline and make them H2 and H3 and also BOLD them. Make sure paragraph length between two heading is less then 300 words.
Step 7. Add image alt text.
According to Yoast plugin suppose we have 10 images in blog. We need to to add 40-50% alt txt our keyphase on that.
For eg. Above video there are total 28 images on blog. That mean we need to add keyphase on 14 images. And also remaining 14 images we can add image related image Alt txt.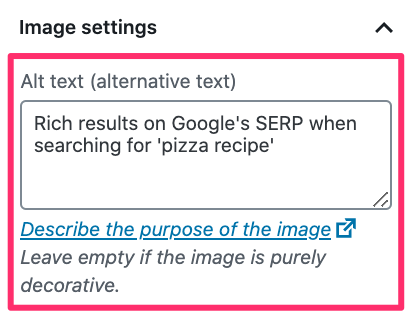 Step 8: Add Internal link:
According to SEO friendly rule we need to add atleast 2-4 internal links.
Internal link are suppose my website name is https://coresumo.com/ and also I can added article related link on my website ex: How to Build Backlinks. And i just made one internal link using my old blog.
Step 9: Add External link:
And also Similar to internal link mean my own website link right, Just like that external mean some other people website
Eg. Best Cheap WordPress or VPS Hosting service. I just made one external link if you click will find out.
If you follow all above points then your SEO score will be green, now we will talk about Yoast Readability score.
Yoast Readability score – Create blog on WordPress
Step 10: Add Transition words
According to seo rule a blog should area cover with Transition words such as Firstly, Also, Too etc Below is picture to see all Transition words. Add maximum as possible on your blog so this error of readability won't come.
Add this maximum on your blog so this error wont come.
Step 11: Consecutive sentences
Firstly, This error is very easy to fix, if you see this error click on See "Eye button infront of Consecutive sentences sentence". Change first word of highlight area.

Consecutive sentences look like this:
See this: Tom is good person. Tom is 6 fit tall. Tom is also a cartoon character 🙂

On above line I repeat Tom 3 times at beginning, just change this so this error won't appear. Its best way Create blog on WordPress.
Step 12: Subheading distribution
I have covered this on "Step 6"
Step 13. Sentence length min 20 words
This is also simple error meaning click on eye button, check which line or sentence is more then 20 words and make that sentence less then 20 words, this error wont appear.
Step 14: Passive voice
This also very simple error just click on eye button check which sentance showing this error.
Than once you found the highlight area. Make sure you change the grammar of that sentence past tense to present tense too. If incase your English not well good than you can use some free tools to resolve that error that tool help you to change sentence past tense to present tense.
If you follow all step your both SEO and Readability score will show to Green Light
Then your left part is over meaning SEO and Readability part. Now we need to focus on to Right side part such as Select categories, Add tags, Add featured image etc. All details are there on YouTube video if any confusion you can follow that video.
Step 15: Select Categories
All website have differnent-differnent categories we can choose from them
Step 16: Choose tag
You can add some tags related to blogs similar to facebook, instagram tags etc.
Step 17: Add featured images
Firstly, You can upload image with one standard size I personally use 1920px to 1080px size. For this you can use free tool like Canva.com – On YouTube video demo is there.
After complete all above steps you blog is ready to post. Once you guys use to this process this will take max 5-10 min to upload blog on WordPress
Related Articles: Create blog on WordPress