Here we will discuss How many articles to write Daily Weekly Monthly Yearly or  How many articles to write daily or weekly? When will they rank? There is the best plausible answer to this- the first is the best length for a blog post is however long it takes to fully answer your reader's question.  remember if you want your article to do well on Google you need to provide the best answer to a specific search query and the best answer is the one that covers everything your readers need to know and nothing else.
Content length can vary depending on the type of content you produce. Its length can vary from a few words to several words. Let's look at the two forms of content length. 
Well, there multiple forms for this question:
How many articles to write Daily Weekly Monthly Yearly
Short-form 
 Short-form content has been described as Twitter-nature Nano-fiction and casual viewing. It can get a lot of engagement and it is easy to consume. Short-form content comprises 400-600 words. It is designed for a quick read and doesn't really challenge The Reader to engage in critical thinking.. Two key factors have driven it. 
The growth of mobile phones.
 The reduced costs. 
Long-form
Long-form content is labeled as depth-in-content. It includes blog articles, white papers, case studies, e-books and longer videos. Long-form content required critical thinking. It is well researched and contextual. Long-form articles must include purpose in order to rank highly. The minimum length will vary depending upon the medium but will typically range between 600 to 2000 words. 
 Audiences today, especially those in the B2B space, are looking for information on the long-form content providers. Google's algorithm now shows more love for long-form content over short-form content. So, it's better to post one lengthy, well-researched, and well-written blog post once a week instead of 2-3 snappy ones. Writing articles is all about your customer, keeping them on-page as long as possible, and using links, call to action and email option to move them to your website to take the desired action
 Long-form articles generate 9 times more leads than short form articles.
The top-rank article is approximately 2,450  words.
 The idle content-length takes 7-8  minutes to read. 
Articles with applicable images gains around 94% more views. 
 The average first page result on Google contains 1890 words.
Learn how to write long-form content – How many articles to write Daily Weekly Monthly Yearly
Step 1. Define the conversion goals 
Why are you writing?
 Who is the intended audience?
 How will you measure it?
Step 2. Choose the right topic for the last stage.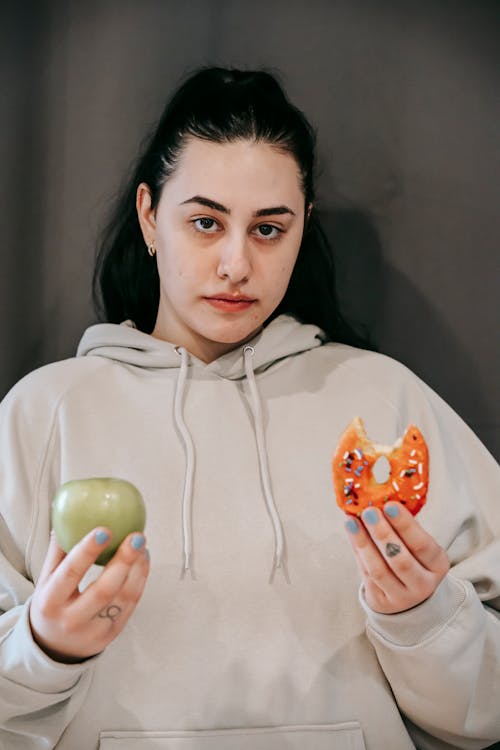 Don't just use what you want to write about but to relate with your goals. Publish your articles with a purpose-based on search intent. 
Step 3 Do it yourself or hire wonderful writers. 
 Focus on quality, only great content shines. Make a note of it! 
Step 4. Use plenty of sections to make your content scannable.
Short paragraphs
 Short and easy sentences
 Use Bullet points
 Keep items in bold
Step 5- Use Lists
 Articles with 5 lists per 500 words get:
4x more traffic
2x more social shares 
then articles with no lists. 
Step 6- Structure Content
High performance is more likely if your article includes H1, H2 and H3 headings.  So, structure your content under subheadings. H4 headings are not correlated with high performance. 
Step 7- Use Longer Headings
Use 14+  words in your headings to get:
 2x more traffic
2x more shares
5x more backlinks
then articles with shorter headlines (7-10 words)
Pro Tip– Look at the competition showing up on the first page of Google for your topic and aim for making your content 10 times better than that. Optimize it for your main keywords
Should Bloggers focus only on writing Long-form content?
If your goal is to rank well, get links and social share long-form content is the way to go. In pretty much all studies, long-form content greatly outperformed shorter articles. 
An average blog post is now close to 1400 words long, which was around 800 words 5 years back. 
 2 out of 3 marketers focus on blogging as a long-term content strategy. 
 12% of total Blogs written are now over 2,000 words which was just 2% in 2015. 
Articles that are at least three thousand words long attract the most traffic. 
A study from Search Engine Journal shows that long form content gets 77% more backlinks than brief articles which is critical for driving organic traffic. 
 Yet these numbers also differ from industry to industry and are only guidelines. In reality, you need to adjust your content length to your particular area, the competition and topic you are covering. 
Content with over 3000 words that gets:
3x More traffic
 4x times more social shares
 3.5x more backlinks
then average length content (901-1200 words)
Advantages of writing long-form content
Longer content material ought to be helpful for reaching a bigger purpose. It ought to not generate for the sake of concentrating on a sure word count or for fulfilling a web page. 
Long form content ranks higher.
More conversion for engagement rate.
 more brand authorities.
 improve relationships with the reader.
 more backlinks and organic traffic.
 minimise the cost for inbound links.
 social media success
Google favors long-term content. Why? 
This is because it wants to know you have the best most comprehensive details on your subject. Google's goal is to give its customers the most valuable information possible. When Google crawls your website, most of the time they will favor content that is insanely detailed over someone who just writes 300 words. This is what we in the SEO world call thin content. More is not always better. You rather publish one long-form blog post driven by keyword research per month, versus 4 blog posts a month that is basically just pillar space
When your text is longer Google has more clues to determine what it is about. The longer your text, the more often your focus keyphrase appears. In a longer article, you can add more headings, Links, and images, in which you can also mention the key phrase. So, more content means more on-topic high-quality information here. 
 A longer article might also help you rank for multiple long-tail variants of the key phrase you have optimized your text for. The reason is in a lengthy text you probably address various topics. Your article or your other post that takes a thorough analysis into the sub-topic will turn up in search results for the long tail variant of your key phrase. If you do some smart internal linking, you can even boost the traffic to your other blogs; this will help you drive more organic traffic to your site. 
 So, long-term articles help you get a good ranking on Google so if you want a ranking you must focus on writing long content. 
How often should you blog? 
 Blogging is a proven way to generate more traffic to your website.  With increased traffic, your business can generate more leads. if you are looking to maintain a blog, post good content regularly and consistently. Brand loyalty depends on your content quality. All you need is strategic planning. The frequency of blog post publishing depends on what is best for your company.  Starting a blog is tough, but maintaining the right schedule is the toughest. It is crucial to stick to the schedule to gain popularity. Almost everyone knows that a blog is an integral part of marketing, but companies are found not to maintain their posting schedule. Pump out content consistently. Keeping a schedule is crucial to get organic traffic.
 If you want to generate organic traffic, you can post 2-3  small blogs a week.  Combine this frequency with two or three large blogs per week and you are ready. A well-thought-out content plan for blogs can engage the organic traffic of eager readers. This can also help to improve your SEO ranking.
Best Blogging Platforms
A blogging platform is a broadcast-style communication system that enables writers to publish articles and opinions for product reviews. It can be delivered through standalone websites, email, feed syndication systems and social networks. 
Let's break down the top 3 blogging platforms!
Medium
 Medium is an open publishing platform started by Twitter co-founder Evan Williams in August 2012. As of 2019, the platform was approaching nearly 100 million monthly readers. Here, content is presented by topics first not people, unlike other platforms. This enables new authors to gain a mass audience if the content is deemed good. It has grown in the community of writers, journalists, and bloggers.  You can make money by applying for medium partner program or affiliate marketing. 
Pros
It is free to start a blog on medium.
 medium already has a large readership.
Cons
Most readership goes to publications, not individuals.
 it is hard to get curated/ featured. 
WordPress
WordPress.org is an open-source content management system for starting websites, blogs, and more. As of 2021,  39% of All websites on the internet use WordPress. this blogging platform has paid plans and a free plan. There are many themes available to customize and an official app to make writing posts easy. You can earn money by showing ads on different ad networks. One can easily create SEO-friendly URL categories and tags for your posts. It is a great option if one wants to have full control over the blog's future. 
Pros
WordPress.org is an open source. 
 It has countless plugins, themes, customizations and add ons. 
Cons
It requires a lot of technical knowledge.
It requires you to build your own audience. 
WordPress.com
 It is a managed word press hosting service created by the co-founder of wordpress.org. it is an All-in-One service that removes the technical steps of hosting your own word press site. 
Pros
It sets up everything for you and comes with support.
 you can get started for free.
Cons
The free plan comes with unremovable ads.
 The paid plans are too expensive for casual bloggers. 
Keys to rank #1 on Google
Google ranks your content based on the actions of others. It does not reward you simply because you are using popular keywords. It is much more interesting to see that users read, share and engage with your content.
Your page loading speed should be fast.
 Always use an SEO plugin.
 Most valuable and helpful content.
 Write more than your competitors.
 Always add relevant keywords related to your niche.
 Your content should be scannable.
 Add irrelevant images in your post.
 Always try to write long blog posts consisting of 1500 words. 
Recent Articles: How many articles to write Daily Weekly Monthly Yearly
Benefits of Using Angular for Web Development 2021
Difference Between C vs C++ vs Python vs Java
KALI Linux Not Prefer Software Development Ubuntu
Angular 12 Performance Benchmark Install Features
Setup Angular 12 vs 11 vs 10 features benchmark
How to Write Business Proposal for Client with Sample Format
Top 10 Best Coolest Movies Chris Hemsworth of all time
Best Most Trusted How many articles to write Daily Weekly Monthly Yearly – Writer
Taniya Patyal