Here we discussMost Popular what is trending in social media in world. Social media websites and platforms including Facebook LinkedIn Twitter and interest among others of all businesses the opportunity to address their customers and also audiences. Social media marketing agencies have the right side of strategy for all social media websites.
Small investment in these platforms for marketing can bring you tremendous revenues and also popularity. Social networking sites are considered as social media which is very effective and robust for viral marketing. It has proven viral marketing as a powerful resource in case if your content is unique, eye-catching, and also attractive. Most social media websites are viable agents of advertisement nowadays. These websites have given us a distinct voice. It has enabled everyone to penetrate throughout the globe establishing their voice's authority and also gain credibility.
The Power of Social Media Websites
97% of marketers are using social media websites for their brand promotion.
74% of adults utilise social media platforms.
55% of all buyers review a product online.
31% of overall website traffic comes from social media.
75% of marketers are using social media websites for over 9 hours.
There are around 2.77 billion people on social media platforms.
47% of web users look towards social media when making a purchase.
The average social media user now spends 2h25m on social media websites each day.
First social media site
The first recognisable social media site, Six Degrees, was created in 1997. It enabled users to upload a profile and make friends with other users. Founded by Andrew Weinreich in May1996, the site launched the following year. It combined the popular features such as profiles, friend list and school affiliations in one service. While the site had millions of registered users because of the lack of people connected to the internet, networks were Limited. It would be a few years before the internet's infrastructure could catch up with the concept of social networks. The site was sold in December 2000 to Youthstream Media Networks.
Every social media website has its own purpose and issues, there is always a debate on whether you should be on every platform or focus on one platform. The simple answer to this doubt is on the platform where your audience spent most of the time. Then decide what kind of content you want to create on each platform and which of the platforms you want to leverage for your paid media campaigns. Let's check out the top 6 social media platforms.
Most Popular what is trending in social media in world
Clubhouse
This is a brand new audio-based social media platform focused on live conversation. You can enter and take part in chat rooms that correspond with your interests, work and friends. Conversations take place in rooms and also anyone can create a room and moderate a collaborative discussion. Upon joining you can send out one invite. According to the New York Times the app has 600000 registered users and also is actively seeking prominent influencers. Paul Davidson and Rohan Seth launched the app last year. Most content is on Clubhouse audio sessions so the hosts can promote their upcoming events and help users in scheduling to attend those sessions. Celebrities such as Ellen Musk, Oprah Winfrey, Drake, Kevin Hart, Mark Zuckerberg have hosted conversations. It is only available to iPhone users. Basically, it is like a bunch of interactive life podcasts. Topics include everything from marketing and business strategy to neuroscience mindfulness and even pizza.
Clubhouse has the potential to be a fun platform to engage people about their interest, talk shop with like-minded people or even grow your business ventures. Clubhouse is an agreeable change of scenery and also full of possibilities to grow your tribe, expand your read and gather some expert knowledge.
Facebook

Facebook is the socially active platform on which marketers work to grow their business. It is a good and popular platform among people of all ages and also this reason is enough to make sense. People of all ages are on this platform; it is a very easy-to-use site that's why anyone can use it. Results for active people demographically are:
18-29 age (82%)
30-49 age (79%)
50-64 age (64%)
Above 64 age (48%)
We can see its popularity from the statistical measurements which are taken. Over 1.4 billion users are on social media worldwide and daily visitors are 900 million in numbers so it is the most popular social networking platform which proves to be an excellent platform for marketing. Facebook connects more people than any company ever has in the past. The popularity of social media and in particular that of Facebook has made brands rethink their marketing strategies and how they deal with the customers. Increases the exposure to potential customers.
Popular Facts of Facebook
Facebook is accessed on average 8 times a day
Facebook ads 6 new profiles every second that results in 5 Lakh new users every day.
68% of people still use Facebook to this day since it began back in 2004.
Facebook is blue because Zuckerberg has red-green colour blindness So Blue is the easiest colour for him to see.
Facebook has 2.74 billion monthly active users in 2021.
it's the world's third most visited site after Google and YouTube.
Facebook reaches 59% of the world's social networking population.
500 million people use Facebook stories daily.
Facebook has an advertising audience of 2.14 billion.
Linkedin
It is a fantastic platform for showcasing your business you are not just able to interact and engage with your relevant connections but your employees to which can help to Boost Your company's engagement. By creating a presence for your business on link and then you will direct your audience to your website blog or even other social media platforms and share more in-depth content that you wouldn't share on the likes of Twitter and Instagram.
Similar to the stories feature in other social media platforms like Facebook, Instagram and also Snapchat, Linkedin recently launched the stories feature to help members share everyday professional moments. It is the top network for hiring top-notch talent. It is introducing new ways for virtual job interviews with some additional features. These tools will help you in preparing for interviews in a much easier way. It is a professional graph organised around your job, your industry, title and also your function.
Linkedin is the most preferred channel for B2B marketers to distribute content at 94%.
It has 706 million members in 200 countries and regions worldwide.
41% of millionaires use Linkedin as compared to just 10% on Twitter.
Over 1 million members have published content on LinkedIn.
80% of monthly active users use LinkedIn every day.
Update– LinkedIn has announced that it will soon launch a new LinkedIn Learning Hub to highlight relevant skills paths and career opportunities
Instagram
Instagram is proven to be a powerful marketing tool for businesses looking to expand their presence and also the visibility of their products. Typically, content is mostly images but with stories, reels and IGTV, there are plenty of opportunities to post video. Instagram is a visual platform so choose the best visual representation of the work you do and pay attention to how the post appears in the great under your Bio. it is the perfect place to share something visual. It is the best platform to build your community and brand. The name Instagram comes from the combination of 'instant camera' and 'telegram' and also the platform's format enables users to get followers in their world in real time.
75% of Instagram users are between 18 to 24 years old.
The most popular feature is Instagram stories. 500 million stories are posted per day.
Over 1 billion people use Instagram every month.
81% of people use Instagram to help research products and services.
There are four times more engagement on Instagram compare to Facebook.
IGTV automatic captions Are available in 16 languages.
The gender mix on Instagram is pretty even. 51% of users are female and 49% are male.
Update- 1. Instagram is working on a new tool that is outlined to protect users from offensive DM requests.
2. Instagram is working on new sticker types and a new background visual for direct chats.
YouTube
YouTube is primarily a video sharing platform. Anyone with the Gmail address can create a YouTube channel and starts posting. video sharing allow creators to explore and also share their passions with viewers that are interested in the same topics. YouTube is more and more becoming a playground for:
Creators to create
students to learn
viewers to entertain
entrepreneurs to connect
This social media platform is great for people with experience. It is hard for those growing a present from scratch. It also gives a large opportunity for monetization. The demographic age is between 15-65 years old. The gender mix comprises 30% female users and also 62% male users.
YouTube is the second largest search engine in the world.
400 hours of videos are uploaded every minute.
YouTube includes ⅓ of all people on the internet.
There are 1 billion mobile viewers a day.
Update- YouTube is testing an automatic translation feature that will let users scroll through in their native language.
Twitter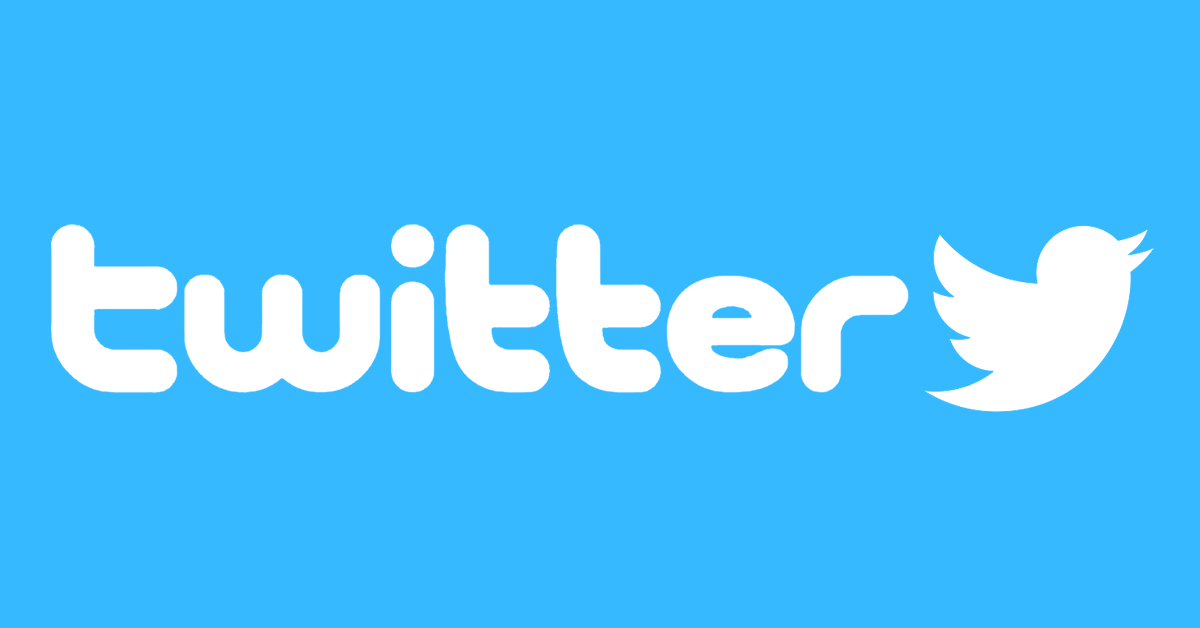 Twitter is a public communication forum. It is a fantastic social media platform to get your message out and across to your online audience totally differently. Twitter has its own culture, art and language if you are not familiar with this platform you will find it unfriendly and also totally unapproachable. This platform has 330 million monthly active members. Demographic age is between 35-65 years old. It is one of the biggest marketing phenomena of the online business world. Twitter promotes your blog, videos, presentations and also others. Gains direct access to high-profile individuals.
It has an advertising audience of 353 million.
Twitter is the #1 social platform in Japan.
82% of B2B e content marketers use Twitter for Organic content marketing in the last 12 months.
77% of Twitter users appreciated when their tweet was responded.
Users only spend an average of 2.7 minutes on Twitter's mobile app per day.
Update- Twitter is testing a new feature that allows users to Limit who can reply to their tweets. users will have three options; everyone, people you follow or only people you mention. Other users will still be able to view, like and retweet your tweet.
Advantages of Social Media
Firstly, It helped you escape local Maxima by exposing you to the innovation happening around the globe.
Speeds up social learning and innovation through real-time feedback loops.
Makes good ideas anti fragile through exposing them to social stressors and also critiques.
It serves as a melting Pot for means and helps new ideas emerge out of the mix.
Also It turns every company into a Media company and every individual with a brand into an institution.
Recent Articles: Most Popular what is trending in social media in world
Benefits of Using Angular for Web Development 2021
Difference Between C vs C++ vs Python vs Java
KALI Linux Not Prefer Software Development Ubuntu
Angular 12 Performance Benchmark Install Features
Setup Angular 12 vs 11 vs 10 features benchmark
How to Write Business Proposal for Client with Sample Format
Top 10 Best Coolest Movies Chris Hemsworth of all time
BesMost Popular what is trending in social media in world – Writer
Taniya Patyal